® Copyrighted by Inner City Blues Band 2008

website design by DPI Graphic Design

What are people saying about us?

View testimonials about what people in Columbus and surrounding areas are saying about the band. Leave your comments in our Guestbook!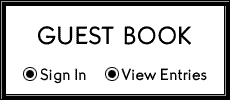 While performing in cities like Columbus, Cleveland, Indianapolis, Cincinnati, Dayton, Toledo and Lima, Inner Blues Band has opened for acts such as Johnny Taylor, Lonnie Mack, Buckwheat Zydeco, Bobby "Blue" Bland, Kenny Neal and Bobby Womack.

Check out what people are saying:

"...Yes, I listened to the CD...several times...very very good...surprised it hs not been released nationally yet. It's as good, if not better than 90% of the blues CD's we get in for review that are nationally distriuted."

Billy Wilson, Motown Alumni Association

"...The horn arrangement on this CD gives a very Malaco Records quality [sound]...the vocal run the blues gamut from Mitty Colier to KoKo Taylor and all points in between...From "Big Legged Woman" to "Table Scraps", two of the album songs, twist a few tops and let the party begin!"

Vintage Guitar Magazine

"...A consummate, well controlled group who is one of the finest rhythm and blues bands in Columbus...with maturity, sophistication and style that is unmatched. Compelling...intimate big city style."

The Paul Robeson Society, Premier Issueext.